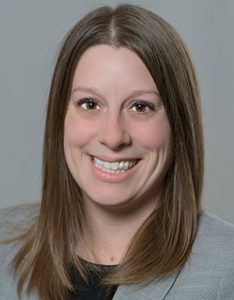 Rolf Goffman Martin Lang LLP (ROLF) is pleased to announce that Allison Lansell has been promoted to Partner.
After graduating from law school at the University of Virginia in 2012, Allison worked for a few years at a boutique litigation firm in Washington, D.C. She joined ROLF in 2015, where she has assisted the firm in multiple practice groups over the last five years. Allison has developed significant experience in contract review and negotiation, licensure and certification, admission documentation, tax exemption, fraud and abuse / compliance issues, and health care transactions.
About ROLF – Law. Consulting. Technology.
ROLF is a firm dedicated to supporting long-term care, post-acute and senior living providers. With offices in Ohio and Michigan, ROLF provides legal services to providers nationally. In addition, its clinical nurse consultants (Rolf Consulting) provide assistance with preventative consulting, mock surveys, DPOCs, etc. And, ROLF's affiliated technology company, Evolve Legal Solutions, provides applications that allow SNFs to obtain the tools that they need to respond to common legal and regulatory matters.
Contact Information
Allison Lansell
Rolf Goffman Martin Lang LLP
30100 Chagrin Boulevard, Suite 350
Cleveland, OH 44124-5705
Lansell@RolfLaw.com
216.285.9759 (direct)
866.495.5608 (office)
www.RolfLaw.com