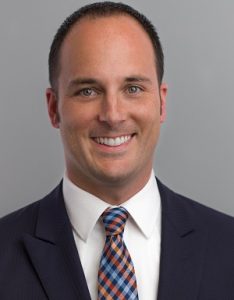 Rolf Goffman Martin Lang LLP (ROLF) is pleased to announce that David Brown has joined the firm.
"We are very excited to have David join our team," said Aric Martin, ROLF'sManaging Partner."We have invested significantly in technology and in human capital over the last several years to further assist our clients with addressing their increasing accounts receivable. We believe that David's experience and insight will help us take our service offerings to a new level."
David has over 10 years' experience in complex commercial litigation and debt collection. Prior to joining ROLF, he worked in the complex and commercial collections group of a national creditor's rights law firm where he was also the business unit leader for the Cleveland law office. At ROLF, David joins the firm's post-acute care and senior living receivables group. This dedicated group focuses its efforts on designing approaches to minimize the occurrences of debt and increasing the collection of amounts incurred.
About ROLF
ROLF is the law firm of long-term care, senior living and post-acute care providers. With offices in Ohio and Michigan, ROLF provides comprehensive services to providers across the country. With over 20 attorneys, and its affiliated clinical and compliance consulting company, ROLF Consulting LLC, dedicated to the representation of long-term care providers, ROLF is truly unique.