Michele Conroy will be speaking  at LeadingAge Ohio's Fall Education Fest 2020. This event will be offered as a live virtual program on Thursday, October 28, 2020 from 1:00 pm to 2:00 pm. Ms. Conroy will present a session entitled "Mission. Participation. Reputation. Why and How you Need to Optimize Your Star Rating."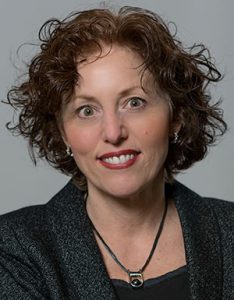 The Centers for Medicare & Medicaid Services (CMS) Five Star rating system was initially implemented as a way for the public to easily identify "good" and "bad" providers based on the number of stars they had. However, a facility's star rating impacts far more than public opinion. Recently, CMS revised the Five Star Technical User's Guide, which now highlights and further penalizes facilities with abuse citations, regardless of their overall star rating.
This session will discuss how the Five Star score is calculated, its impact on referrals and contracts, and how it is used to determine special focus facility candidates. The presentation will also discuss why appealing unjustified survey citations is critical to achieving and maintaining a good health survey score and overall rating.
For more information  or to sign-up for LeadingAge Ohio's Fall Education Fest click Here.