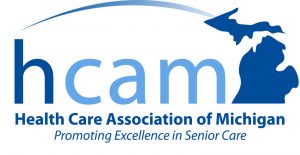 Members of the ROLF team will be presenting sessions at this year's HCAM / MCAL Annual Convention & Expo, "The Art of Quality Care", at the Amway Grand Plaza Hotel & DeVos Place in Grand Rapids, Michigan on September 18-20, 2017.
Margaret Chamberlain will be presenting Data – Responding Carefully to Requests for LOCD, RAC, ZPIC, SCIO & ARDs. She will also be taking part in a panel with Vickie Burlew and Beth Bacon for a session entitled New ROP Session 3: Connecting in the New Regulation to Existing Laws (EJA, HIPAA, Corporate Compliance).
Andy Rothman (Lebenbom & Rothman) and Vickie Burlew (ROLF Consulting) will be presenting Investigating Allegations.
In addition to the sessions noted above, Vickie Burlew will also be presenting the following sessions with Beth Bacon (HCAM): New ROP Session 1: What the Surveyors Will Be Looking For, New ROP Session 2: Admission, Discharge & Quality of Care Changes, and New ROP Session 4: Person-Centered Care Planning & Behavioral Health.
Rob Pivonka will be presenting Progressive Approaches to Discipline & Better Separation Strategies.
Michael Lebenbom (Lebenbom & Rothman) will be presenting Who Decides? Guardians, Patient Advocates, Conservators, Powers of Attorney & the DNR Act.
Aric Martin will be presenting 21st Century Admission Considerations / Complex Admissions.
Carol Rolf will be presenting a pre-conference intensive along with Vickie Burlew, Angie Szumlinski (HealthCap)i and Kim Gimmarro (Botsford Commons). Part 1 is entitled Building Blocks of Risk Management: Corporate Compliance, QAPI, Facility Assessment, and Part 2 is entitled Data – The Critical Element to QAPI Success!   This intensive will take place on September 17 – the Sunday before the convention begins. For more information, see here.