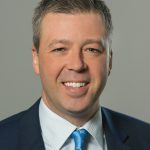 ROLF is pleased to announce that Cory Phillips has been named a Partner in the firm.
Cory is a key member of our firm's Revenue Cycle, Receivables & Collection team, which assists post-acute, long-term care and senior living providers with improving their financial health.
The team's efforts have resulted in ROLF collecting millions of dollars for its clients, reversing hundreds of thousands of dollars in Medicaid takeback claims, and obtaining Medicaid reimbursement after successfully challenging adverse decisions rendered by county departments. Recently, Cory has been instrumental in assisting our clients with creative approaches to avoid debt in the first place, and in obtaining entitlement to Medicaid through proper systems management.
Cory obtained his Bachelor of Arts from the College of Wooster and his Juris Doctorate, cum laude, from Capital University Law School.
He is licensed to practice law in both Michigan and Ohio.
Cory has been recognized as a Super Lawyer Rising Star for the last five years.