ROLF has created The SNF Arbitration Implementation Packet to address each RoP requirement and to educate staff regarding the arbitration process.
It is available for purchase for a set flat fee.
There is a New Arbitration Rule
CMS issued a new Final Rule regarding arbitration that went into effect on September 16, 2019.  The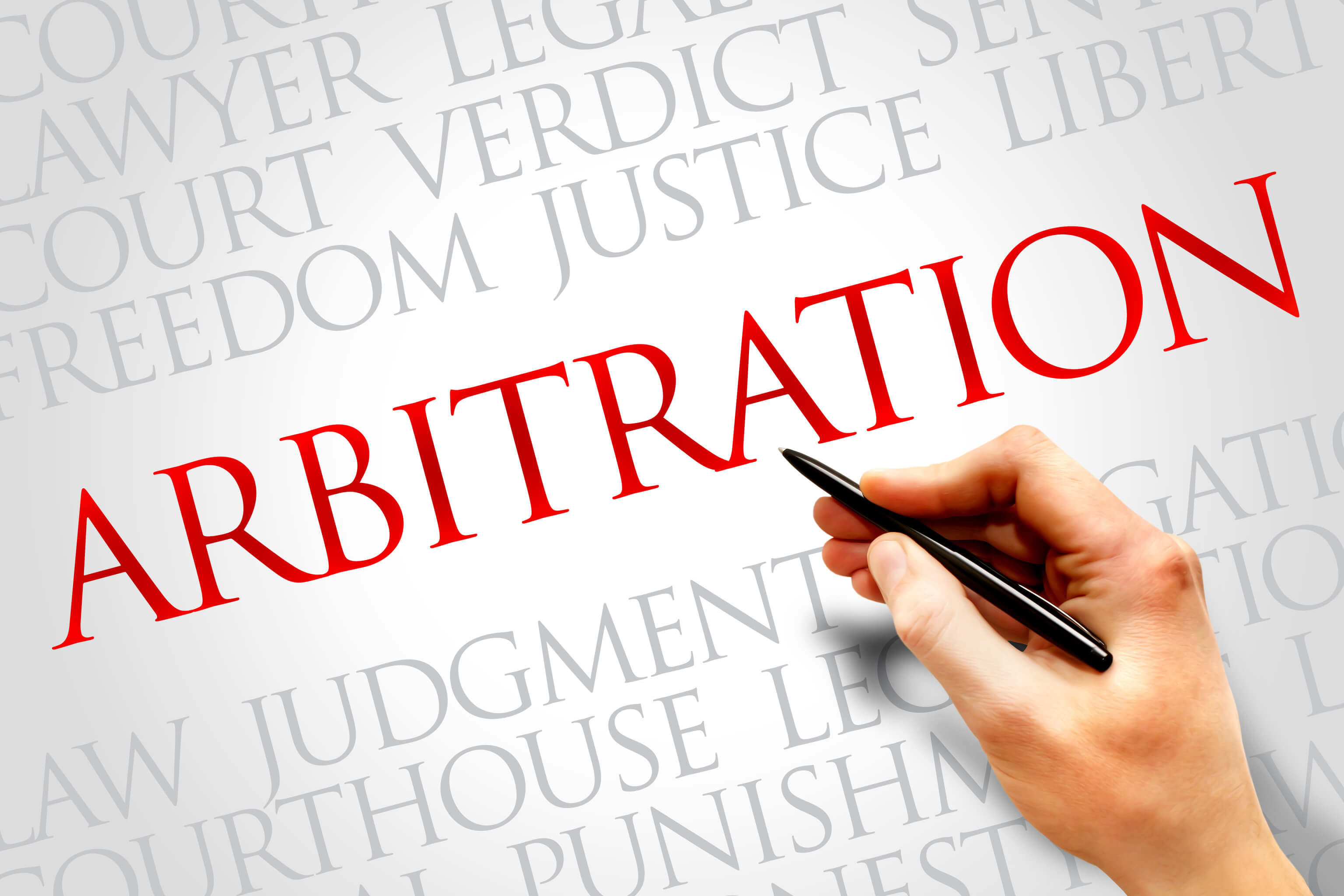 Final Rule allows SNFs to enter into binding arbitration with residents, but imposes conditions and limitations on the arbitration agreements and procedures facilities use when offering arbitration as an option to residents or other responsible parties.
The Rule is Unique to SNFs
These requirements are unique to SNF arbitration agreements, so it is imperative that SNFs understand and incorporate them into their arbitration agreements in addition to understanding common reasons arbitration agreements are declared invalid.
There are Specific Requirements that Must Be Met
CMS's stated goal was to provide protections to residents and their responsible parties who decide to enter into arbitration agreements to increase transparency and putting the resident on an equal playing field with the facility in choosing to utilize arbitration.  These requirements include:
Arbitration must be a choice and cannot be mandatory.
Residents must be provided the ability to rescind, with certain limitations.
The agreement must contain language about the resident's ability to communicate with federal, state, and local officials.
The agreement must provide for the selection of a neutral arbitrator.
The venue for arbitration must be convenient for both parties.
SNFs must keep records regarding arbitration if a dispute is resolved through the arbitration process.
The facility must explain arbitration to the resident in a form and manner the resident understands.
The SNF Arbitration Implementation Packet
ROLF has created The SNF Arbitration Implementation Packet to address each requirement and to educate staff regarding the arbitration process.  The packet complies with both state and Federal laws regarding arbitration and includes: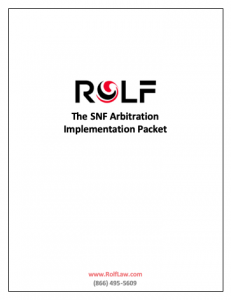 Detailed summaries of the Final Rule requirements and CMS Guidance
Explanation of the Federal Arbitration Act
A description of common reasons courts refuse to enforce arbitration agreements
Frequently Asked Questions
Admissions Policy provision pertaining to arbitration
A customer-friendly summary of arbitration to provide to residents and responsible parties
An arbitration agreement
A sample Notice Regarding Arbitration to post in your facility
Questions and Answers for Staff and Residents
How to Purchase
To purchase The SNF Arbitration Implementation Packet, send an email to Lansell@RolfLaw.com. The price is $175 for current ROLF clients, and $250 for non-clients
---
Please note that this post is intended to be informational only, and is not intended to be nor should it be relied upon as legal advice.  Rolf Goffman Martin Lang LLP will not be responsible for any actions taken or arrangements structured based upon this post. The receipt or review of this post by an organization that is not a current client of Rolf Goffman Martin Lang LLP does not create an attorney-client relationship between the recipient and the law firm.
To engage the legal services of ROLF, please contact the firm at (866) 495-5608.
©2020. Rolf Goffman Martin Lang LLP.  All Rights Reserved. May only be copied with attribution.